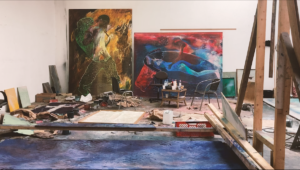 MY LATEST VIDEO:
Peter Böhnisch
'One Minute, One Question'
Communication Services tailored to the various demands of the Art World.
Online Communication | URBAN NATION
Conception and creation of posts for the website, management and content creation for Instagram and Facebook, Media planning, SEO.
Web Design | Galerie Haas Zurich
Responsive, WordPress-based website for Zurich based Galerie Haas AG.